Early Career Faculty

To support the career development and advancement of minority and underrepresented faculty and scientists, the Mentoring and Project Team (MPT) of the Planning and Evaluation Core has developed a program that will help match early-stage investigators with senior mentors at NEIU, UIC, and NU, develop their career development plans, find resources and organize events and activities to focus on skill building and grant and manuscript writing.
Mentoring Team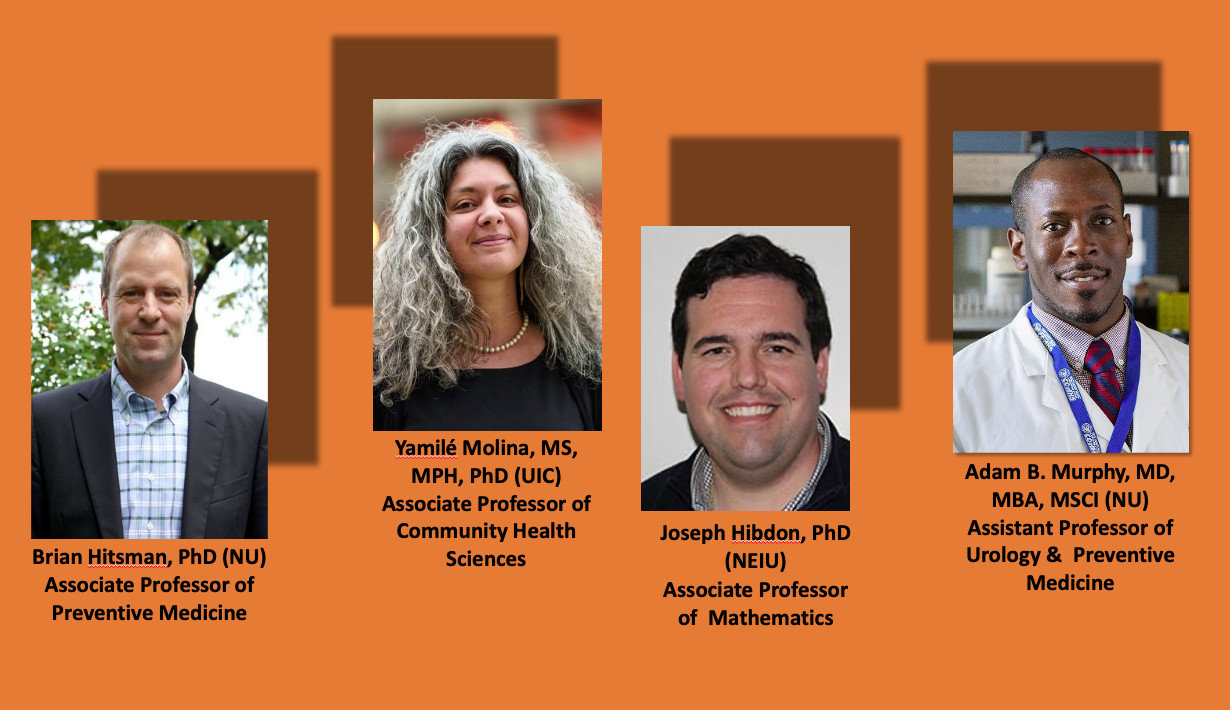 Some of our program offerings include: writing and mentoring groups, access to research library assets, notification of and access to important seminar and grant announcements through our newsletter and many more. Click here to see our latest newsletter.
Want to become an NIH Reviewer?
Early Career Reviewer (ECR) Program
The program aims to help early career scientists become more competitive as grant applicants through first-hand experience with peer review and to enrich and diversify CSR's pool of trained reviewers. Click here for more information
Contact us to get involved or to learn more and check out our Early Career Faculty orientation video.