Writing a grant application is a significant undertaking. Let us help you find funding to move your ideas forward!
Here, you will find funding opportunities and resources to assist investigators and community partners in developing strong applications. We want to grow this resource. Have a funding opportunity or resource to include here? Contact us at [email protected].
---
Funding Opportunities
Where to find funding opportunities?
Applying for NIH funding?
Interested in ChicagoCHEC seed grant funding?
---
Grant writing resources
---
Resources for community partners
---
Related Pages
---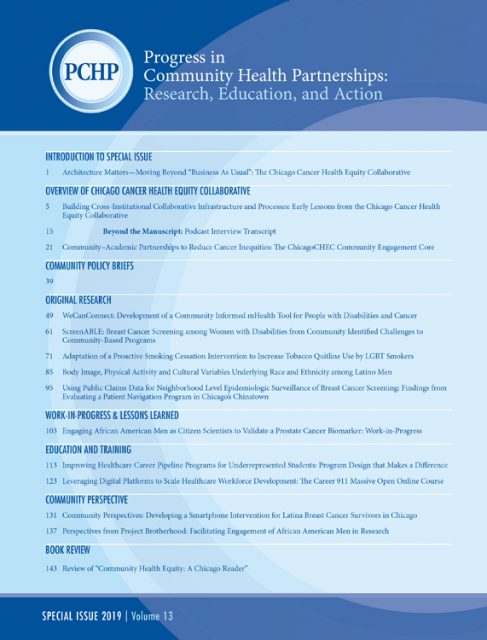 ChicagoCHEC researchers, investigators, students and community partners publish and provide information to the public from funded projects and initiatives.
---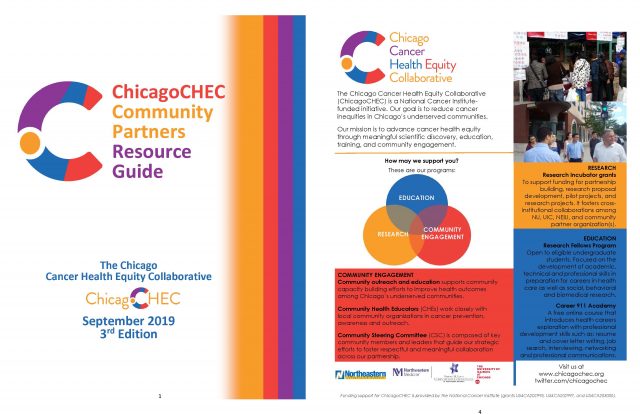 ChicagoCHEC partner organizations and their networks provide services to help advance cancer health equity and promote community wellbeing.
---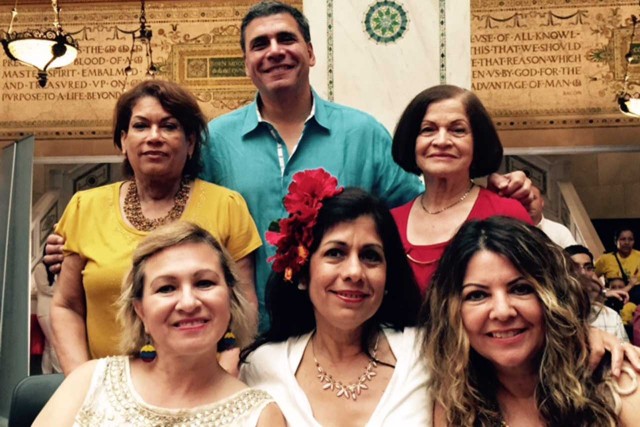 Everyone should have the opportunity to attain their highest level of health. That goal drives everything we do at ChicagoCHEC.
---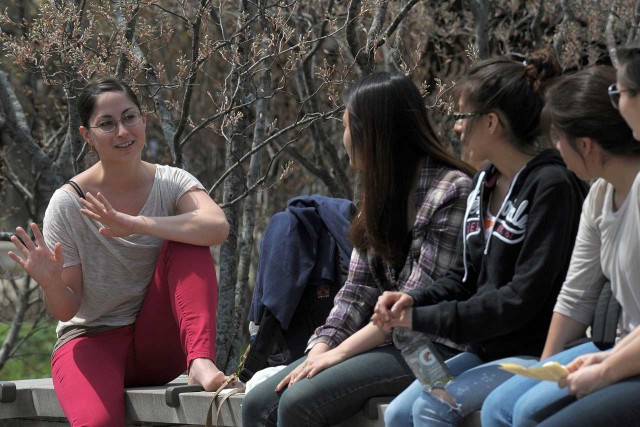 Are you a student interested in a health care or research career? Are you looking for work experiences, classes, and student groups to help you explore the possibilities?
---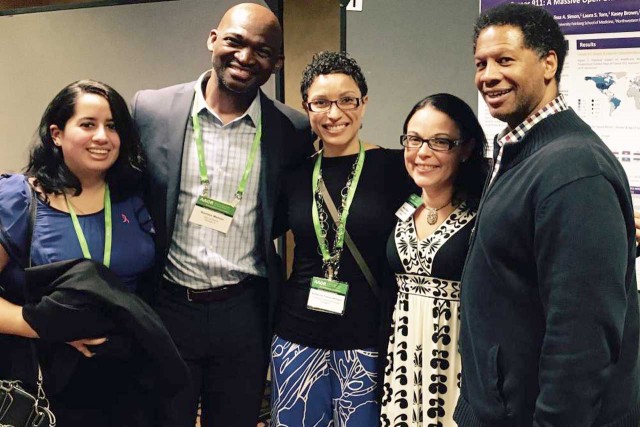 We've compiled resources to support faculty & staff in cancer research, community engagement, education, training, and mentoring.
---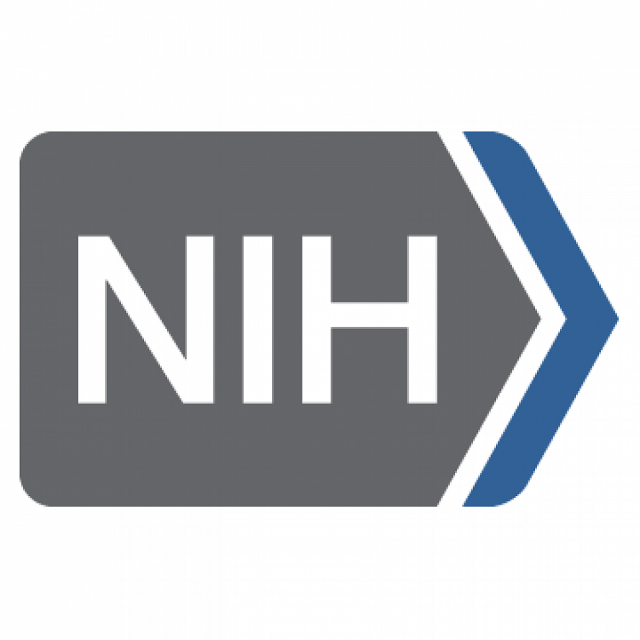 Initiated in 2001, the National Cancer Institute's Partnerships to Advance Cancer Health Equity (PACHE), is a program that enables institutions serving underserved health disparity populations and underrepresented students and NCI-designated Cancer Centers to train scientists from diverse backgrounds in cancer research and to effectively deliver cancer advances to underserved communities.
---