---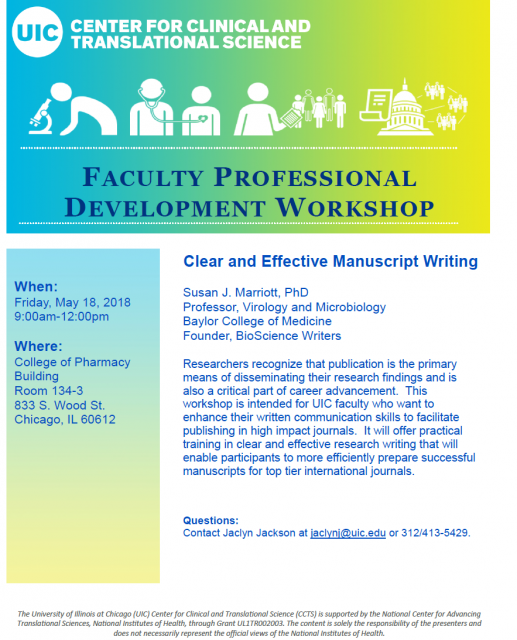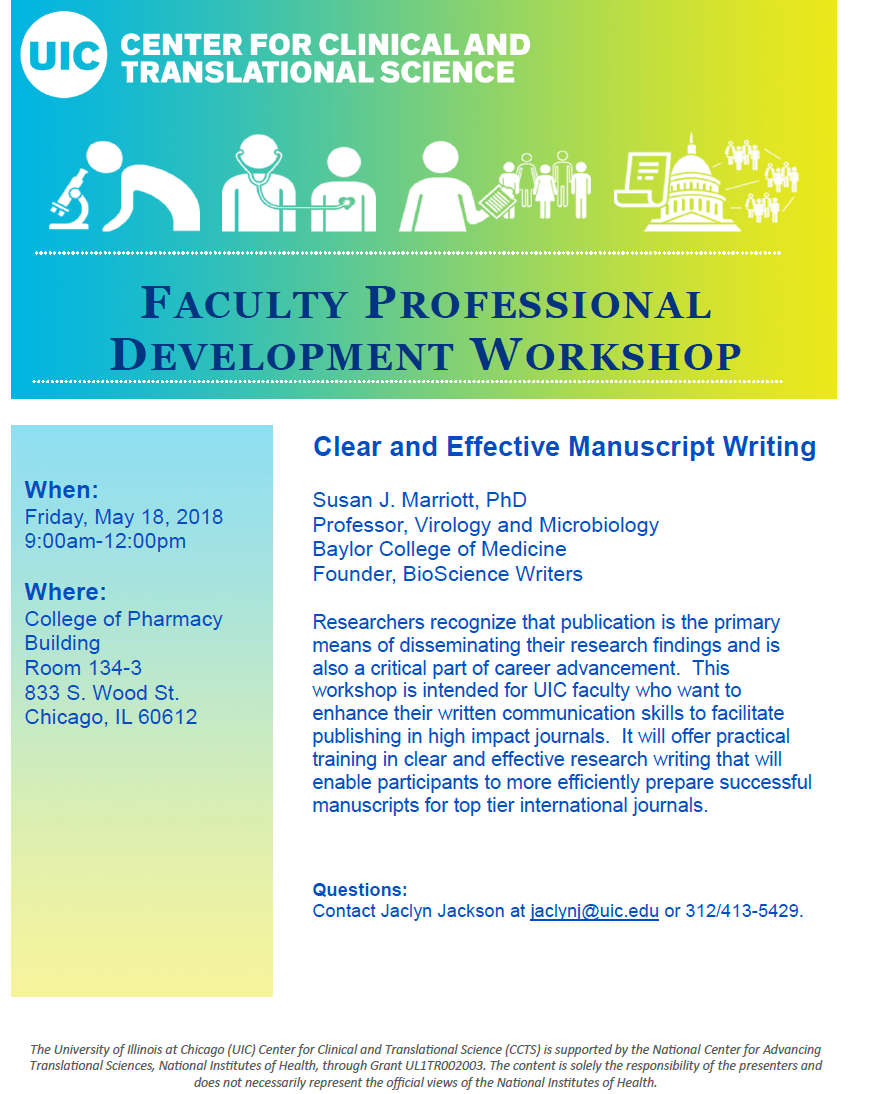 Event Type: Open to UIC
Sponsor/Host: UIC Center for Clinical and Translational Science (CCTS)
Location: College of Pharmacy Building Room 134-3
Address: 833 S. Wood St.
Email:

[email protected]



Faculty Professional Development Workshop
Clear and Effective Manuscript Writing
Susan J. Marriott, PhD
Professor, Virology and Microbiology
Baylor College of Medicine
Founder, BioScience Writers
Researchers recognize that publication is the primary means of disseminating their research findings and is also a critical part of career advancement. This workshop is intended for UIC faculty who want to enhance their written communication skills to facilitate publishing in high impact journals. It will offer practical training in clear and effective research writing that will enable participants to more efficiently prepare successful manuscripts for top tier international journals.
 When:
Friday, May 18, 2018
9:00am-12:00pm
Where:
College of Pharmacy Building
Room 134-3
833 S. Wood St.
Chicago, IL 60612
 Questions:
Contact Jaclyn Jackson at [email protected] or 312/413-5429.
The University of Illinois at Chicago (UIC) Center for Clinical and Translational Science (CCTS) is supported by the National Center for Advancing Translational Sciences, National Institutes of Health, through Grant UL1TR002003. The content is solely the responsibility of the presenters and does not necessarily represent the official views of the National Institutes of Health.