---
Event Type: Community Event
Sponsor/Host: University of Illinois Cancer Center
Location: UIC College of Nursing (CON) 3rd floor Event Space
Address: 845 S Damen Ave, Chicago, IL 60612
Email:

[email protected]


More information: View Event Page »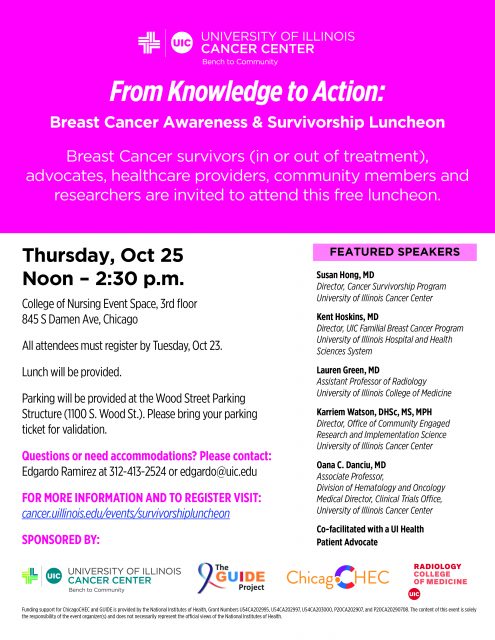 Breast Cancer survivors (in or out of treatment), advocates, healthcare providers, community members and researchers are invited to attend this free luncheon.
Purpose: To create a space for breast cancer survivors to network/share stories, present the latest advances in breast cancer research from experts, and discuss research and community engagement priorities.
Please register by Tuesday, October 23. Lunch will be provided.
Parking will be provided at the Wood Street Parking Structure (1100 S. Wood St.). Please bring your parking ticket for validation.