---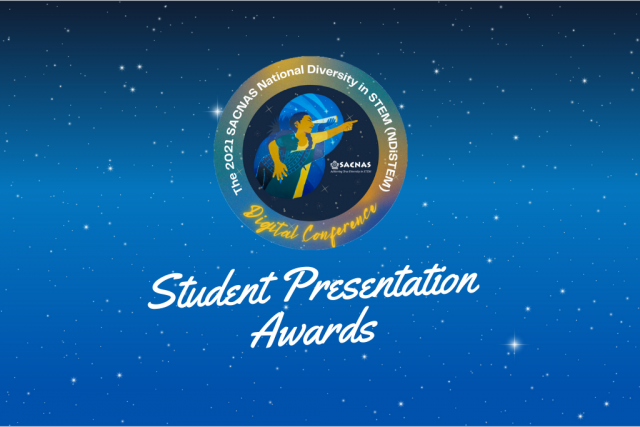 Society for the Advancement of Chicanos/Hispanics and Native Americans in Science (SACNAS) awarded 98 graduate and undergraduate students for their research and presentation skills at 2021 SACNAS National Diversity in STEM (NDiSTEM) Digital Conference during a live-streamed ceremony presented by Huawei USA on Friday, October 29, 2021. Out of 870 total presenters, over 700 were first-time presenters and over 400 are first-generation college students.
"The Student Presentation Awards recognize the next generation of scientists and STEM leaders from historically excluded populations, while giving visibility to their research and home institutions. The awards also encourage students to continue pursuing the STEM fields," said SACNAS President Dr. Pamela Padilla. "As a multidisciplinary scientific society, the opportunity to present research to a general scientific audience fosters the science communication skills needed to not only build public support for science, but also ensure that science is accessible to everyone."
We are proud to announce that Jocelyn Sotelo (NEIU Computer Science Student) won the Outstanding Undergraduate Presentation in Computer Science for her presentation on the WeCanManage prototype development process!
ChicagoCHEC also recognizes Paulina Morales (Computer Science student at NEIU) who worked very closely with Jocelyn and completed her own stellar presentation on the persona development process that informed this work.
Also congratulations to Rachel Adler (NEIU, mPI) on her mentorship of these two students to take a leadership role in this phase of the project.
SACNAS Presentation Titles
Developing a Prototype of a Self-Management Application to Empower Cancer Survivors with Disabilities by Jocelyn Sotelo1, Paulina H. Morales1, Lauren Dimayuga2, Beija Teolis2, Susan Magasi, Ph.D.2, Rachel F. Adler, Ph.D.1
Applying a User-Centered Co-Design Approach to Discover the Challenges of Cancer Survivors with Disabilities by Paulina H. Morales1, Jocelyn Sotelo1, Lauren Dimayuga2, Beija Teolis2, Susan Magasi, Ph.D.2, Rachel F. Adler, Ph.D.1
1Department of Computer Science, Northeastern Illinois University 2Department of Applied Health Sciences, University of Illinois at Chicago.
About SACNAS
For over 48 years, SACNAS has served as an inclusive organization dedicated to fostering the success of Chicano/Hispanics & Native Americans, from college students to professionals, in attaining advanced degrees, careers, and positions of leadership within STEM. Today, the organization serves a growing community of over 28,000 supporters including 8,200+ members and 133 student and professional chapters throughout the United States, including Guam and Puerto Rico. SACNAS influences the STEM diversity movement through STEM outreach & advocacy, promotion of STEM leaders, and The SACNAS National Diversity in STEM Conference.  Learn more about SACNAS at sacnas.org, Facebook, or Twitter.